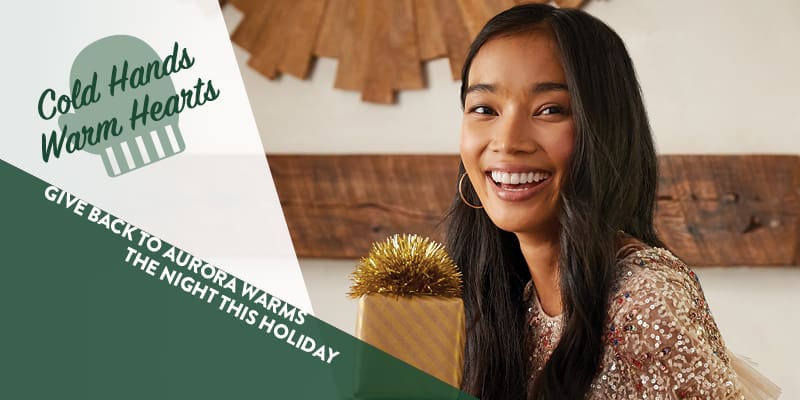 COLD HANDS, WARM HEARTS CLOTHING DRIVE
ALL SEASON LONG | GUEST SERVICES AT THE SOUTHLANDS POLE
Give back to Aurora Warms the Night & this holiday season.
Southlands asks that you donate warm clothing items for those in need, including:
• Mittens
• Gloves
• Hats
• Socks
• Scarves
Monetary donations are welcome.
Bring donations or monetary contributions to Guest Services located in The Southlands Pole next to The Children's Place on Main Street.