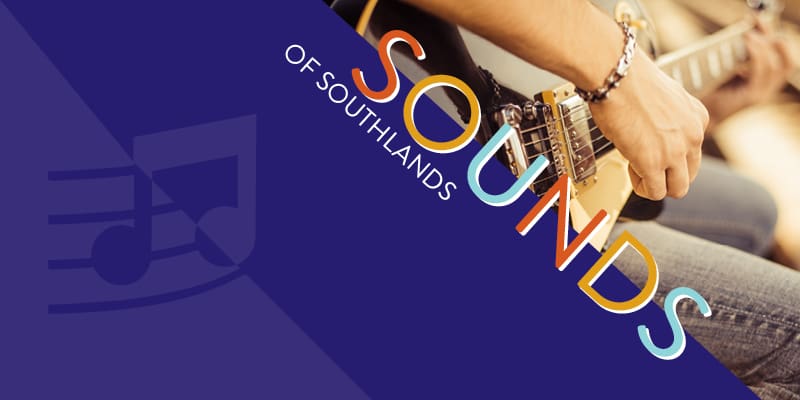 SOUNDS OF SOUTHLANDS
THURSDAYS | 6PM - 8PM
Town Square
Remember: East Plaza Avenue as well as the roads on the East and West sides of Town Square will be CLOSED for this event.
JUNE
13 – Jakarta
The JAKARTA Band is without question the most popular party dance band in the Country.
20 – Montage
Montage is a high-energy band with a full horn section led by the vocals of Odell Stroud & Ava Gardner. Listen in for current and classic R&B favorites.
27 – The Country Music Project
Colorado's hottest live country music performance including all styles of country, including traditional classics and today's modern country.
JULY
4 – 101st Army Dixieland Band (4PM – 6 PM)
Celebrate America's birthday with soldiers from Colorado National Guard's 101st Army Band as they honor the most original American art form – jazz!
Remember: The Fourth of July concert will be held from 4PM-6PM and the Common Consumption Area will be OPEN! Pop-jet Fountains will be turned off at 3PM and parking on the East and West sides of Town Square will be unavailable starting at 1PM in preparation of our concert at 4PM.
11 – Under a Blood Red Sky
UABRS is your favorite U2 tribute band bringing the passion of a full U2 concert experience right here to Southlands.
18 – Soul X
The high energy performance of Soul X includes current Top 40 hits, Motown, 80's country, Funk, and so much more!
25 – Nacho Men
The Nacho Men are a six-piece rock and roll dance and show band who combine your favorite music from the past 50 years with comedy, choreography, and more fun!
AUGUST
1 – 6 Million Dollar Band
The 6 Million Dollar Band is the ultimate 80's experience! Enjoy the fun of 80's synth pop and new wave favorites.
8 – Phat Daddy
Phat Daddy is a high-energy band consisting of some of Denver's top nightclub and showroom performers
No Outside Alcohol Permitted
All Bags Subject to Search