Southlands is turning up the heat this holiday with a veritable wishlist of events for the whole family. Year-round, we provide the peak of shopping, dining, and entertainment; every November + December, we add "the peak of holiday magic" to the list, and this year's no exception. Read below for all the fantastically festive events we have planned, and don't forget to check the list twice!
Holiday Hometown Parade
Bundle the family up and get ready to make some memories, because Southlands Holiday Hometown Parade, long a staple of Aurora's holiday season, is making its way down Main Street! Featuring floats, music, and, rumor has it, an appearance from Santa himself, this poinsettia procession is sure to become the stuff of holiday traditions for years to come.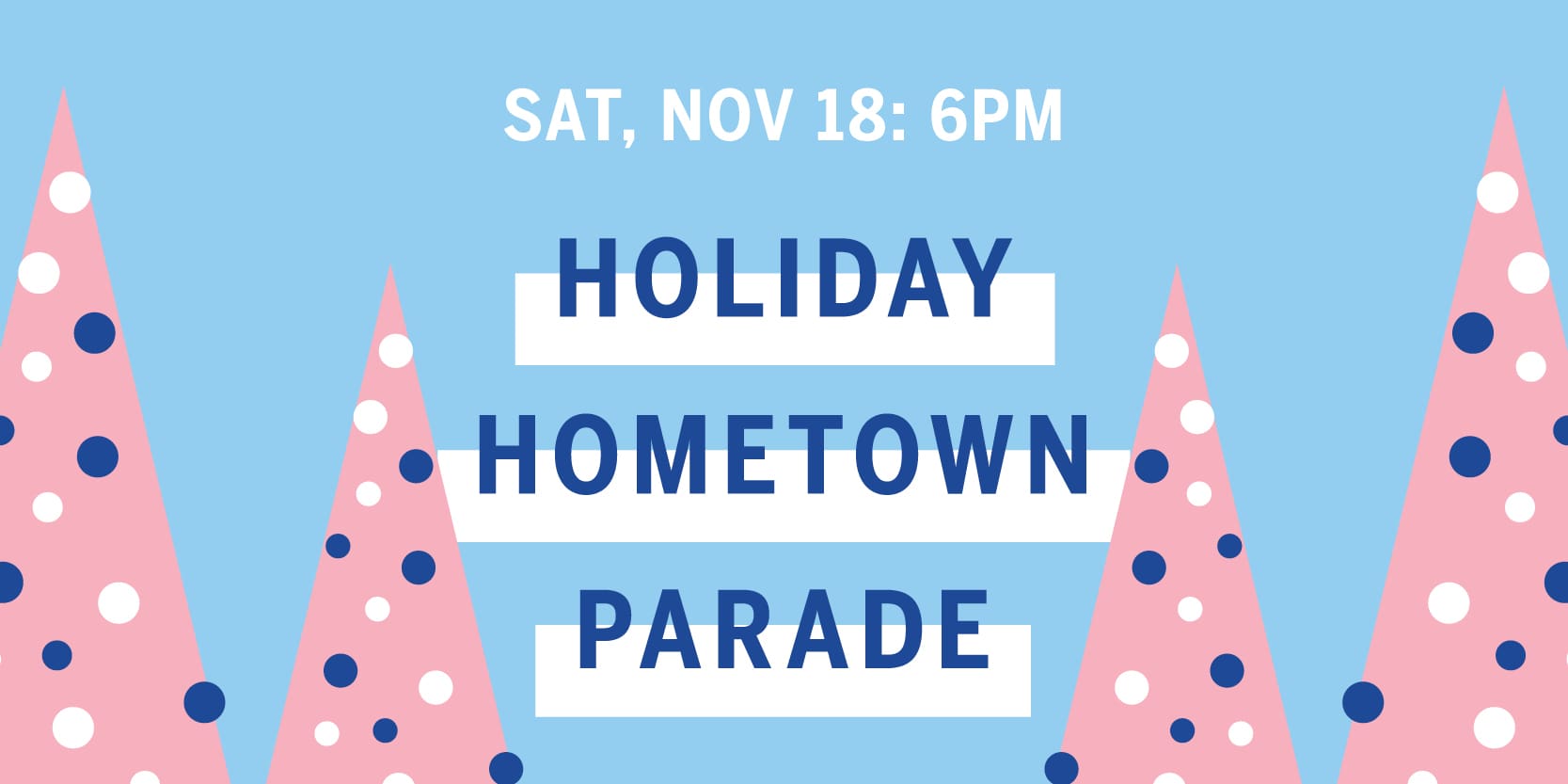 The Pond
Don't let the holidays skate by without sliding on over to The Pond! In true Colorado style, Southlands is giving beginners and gold-medalers alike the chance to enjoy a quintessential winter activity, awash in that unmistakable holiday ambience! Experience the chill of our ice-skating rink as it mingles with the smell of hot cocoa and the lilt of your favorite holiday tunes. Don't ponder it for long, hop on over to The Pond!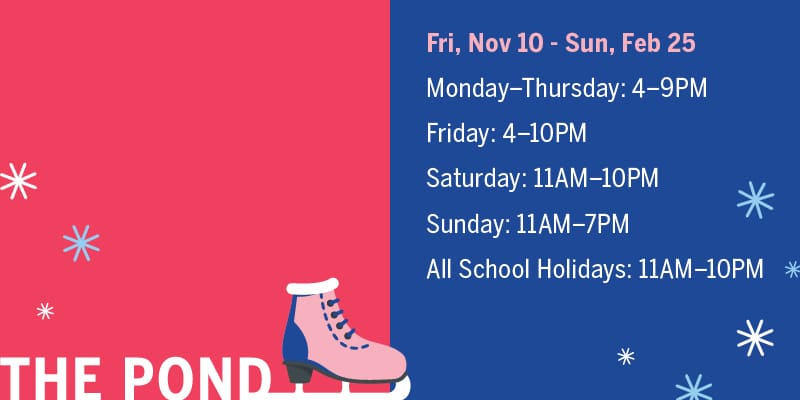 Santa Photos & Free Santa Photos
The crown jewel of holiday happenings, Santa Photos are once again coming to Southlands. Taking a break from his busy holiday schedule, Santa himself is paying the good boys and girls of Aurora a merry visit and giving them the unmissable chance to take a photo with him. (And maybe even grant them their wintriest wishes!)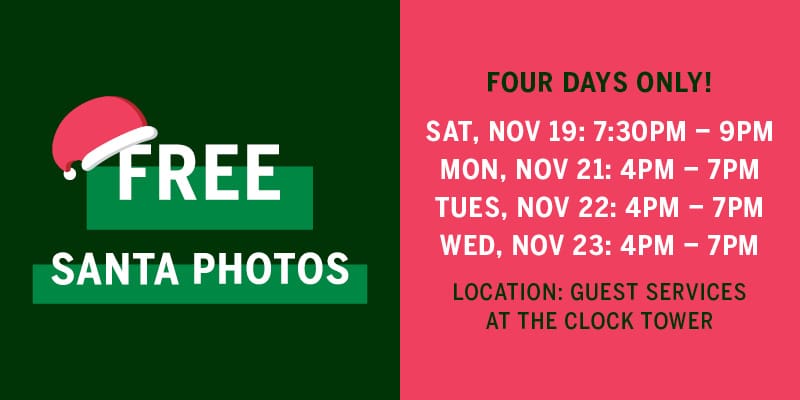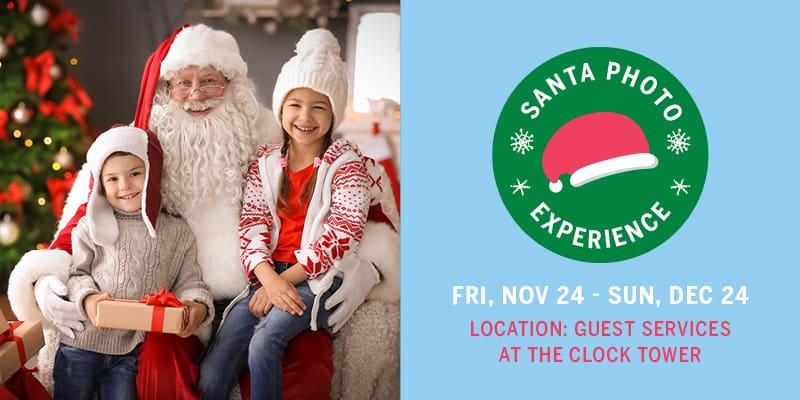 Carriage Rides
Amble your way through Southlands winter wonderland, wrapped in the arms of a loved one or caught in awe at all the holiday magic. Whether you're bringing someone along or riding solo, our carriage rides are the most classic way to experience the holiday – and while we wish we could make our horses fly, we can nonetheless guarantee a great time.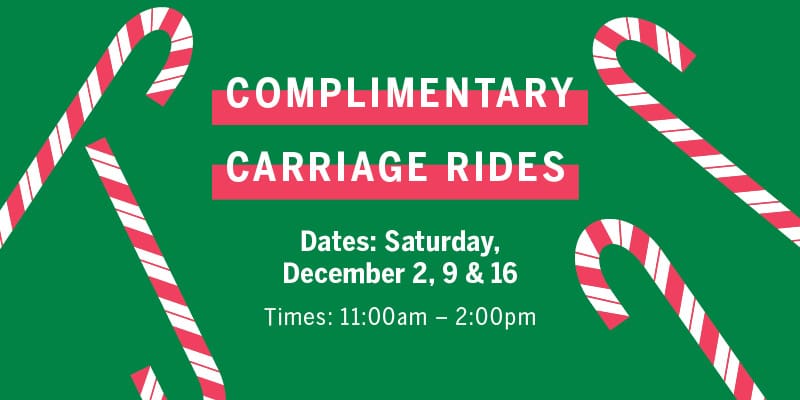 Holiday Market
In this, our first annual holiday market, Southlands is sure to shine brighter than ever before. The brand-new, two-day event will radiate the magic and joy that can only come from the holiday. Bask in the warmth of community as you browse an endless selection of local vendors, craftspeople, food trucks, and more, buying one-of-a-kind gifts for your one-of-a-kind people. Twinkling lights and cozy nights will make this first-ever holiday market the core of Southlands (and soon, your) holidays.