Get in the holiday spirit and celebrate the season at The Pond at Southlands! It's that time of year—the Pond has transformed into a magical winter wonderland. Imagine: feeling cool, crisp air and seeing twinkling lights, all while gliding on magical ice. We know a lot of things look different this year, but here's an annual tradition you can continue: meet us at the rink now through February!
Safety, first!
Your wellbeing is our top priority, so we've implemented new regulations to ensure the safety of our community. Here's how we're reducing risk and keeping our community safe:
Limited capacity: To adhere to ongoing social distancing requirements and limit rink capacity, you can now book your 75-minute time slot in advance.
Social distancing: Guests are required to wear face masks and maintain social distancing while on the rink.
Sanitization: We're sanitizing skates after every use as well as all high-touch points. Hand sanitizing stations are also available for guests throughout the venue.
Bundle up!
Let's be honest, getting ready for a day at the rink is an ordeal, especially in 2020. Layers and PPE are key! Here's how you can stay warm (& cozy) while skating in style: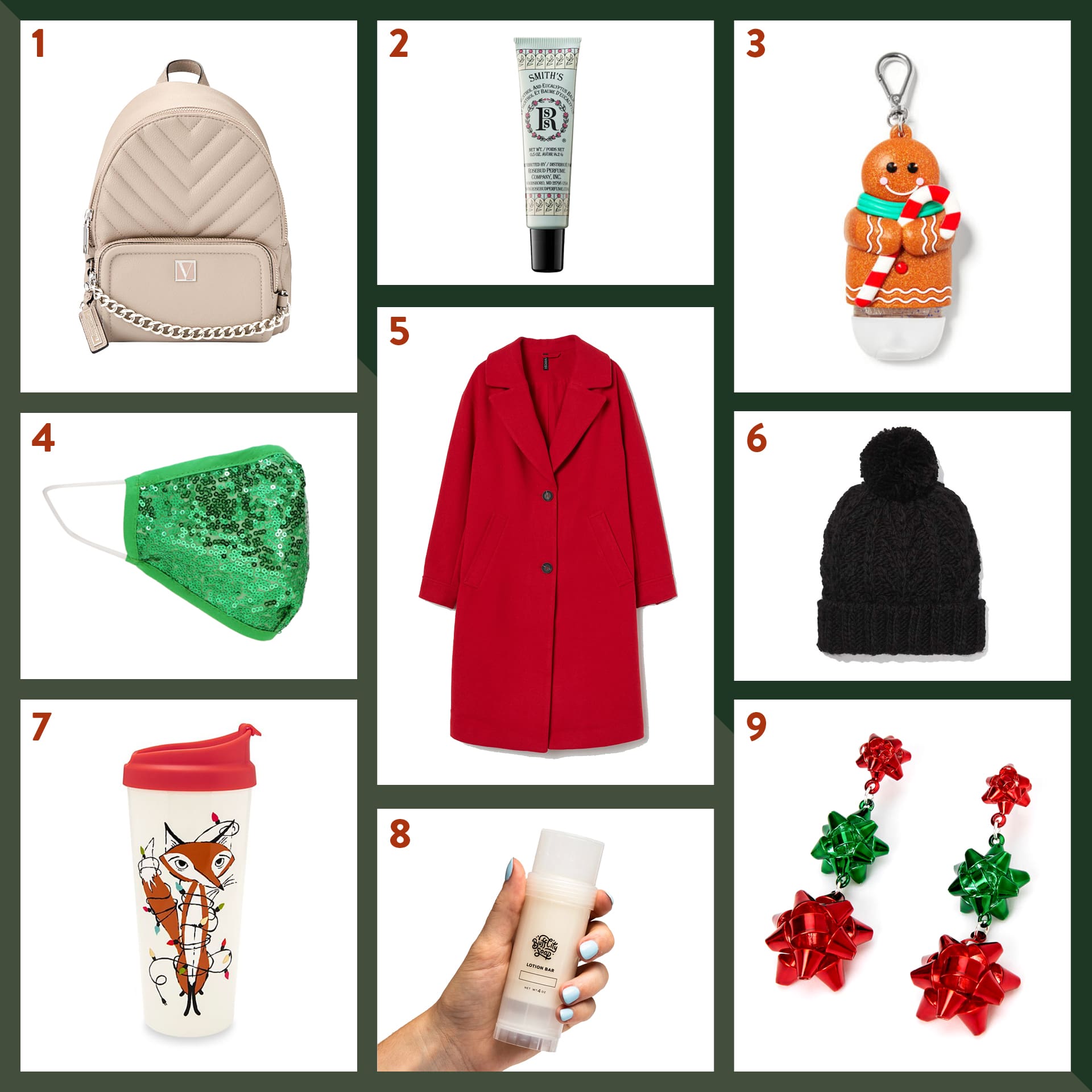 1. The Victoria Small Backpack—Victoria's Secret—$78
2. Rosebud Perfume Co. Menthol & Eucalyptus Lip Balm—Sephora—$7
3. Gingerbread Man Sanitizer Holder—Bath & Body Works—$6
4. Holiday Face Mask—Five Below—$3
5. Wool-Blend Coat—H&M—$70
6. Cable Pom Beanie—American Eagle—$10
7. Kate Spade Thermal Travel Mug—Bed Bath & Beyond—$13
8. Lotion Bar—Buff City Soap—$10
9. Holiday Bow Drop Earrings—Claire's—$5
Let's go!
Here's everything you need to plan your next skate sesh, hassle-free!
Now through Sunday, February 28
Hours:
Monday–Thursday: 4–9pm
Friday: 4–10pm
Saturday: 11am–10pm
Sunday: 11am–7pm
All school holidays: 11am–10pm
Purchase tickets here. For group rates and reservations, call 303-928-7536 or email southlands@icerinkevents.com
Skate into the holiday season at The Pond at Southlands! We can't wait to see you on the rink!