The Peak of Spring Chic
Spring in Colorado likes to show off. When the snow starts to melt and the rivers start to rise, nature unearths its peak looks for the year, from dazzling pinks to breathtaking greens. Taking hints from Mother Earth, we here at Southlands believe spring is the perfect time to renew your own wardrobe and flaunt your freshest fashion. And we've got all the inspo – and options – you could ever need at the Peak of Aurora.
Don't Skirt the Issue
Skirts are in, and legs are out! It's the time of year to let loose and live it up, casting care to the wind and prioritizing cute. While any color or cut will do, we're particularly fond of the pieces Calla Vie Boutique has in stock. They're as fashionable as they are fun, perfect for a night out with the girls or a day in the office.

Decisively Neutral
Spring brings bright lights and pops of color, but that doesn't mean you have to follow suit. Create a contrast and make a statement with neutrals. Amid the high-def April days, give your eyes somewhere to rest by donning earth tones like muted blues, shallow browns, and pale creams. Lane Bryant, in particular, offers a Switzerland-sized collection of neutrals you can choose from. 

If It's Good Enough for T-Swift….
Capture the spring breeze with a light, flowy kimono, or snag jeans that fit juuust right for any weather, cool or warm. Sport a graphic tee as eye-catching as a new flower, and pair it with shorts for when the days start to heat up. Whatever the vibe, you can be sure to find all the pieces at Maurices.

Conversely….
Just like how we can rely on spring always to follow winter, we can count on Converse shoes to remain in style. For decades, they've embodied the casual cool and fun we associate with the post-winter months. You can't really go wrong with any color, but, in our opinion, white reigns supreme. There's not much to converse about – these sneaks are here to stay. Get yours at Zumiez!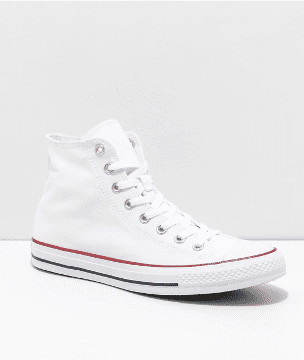 Come check out fresh looks for Spring like shorts, tees and dresses – all at Southlands!